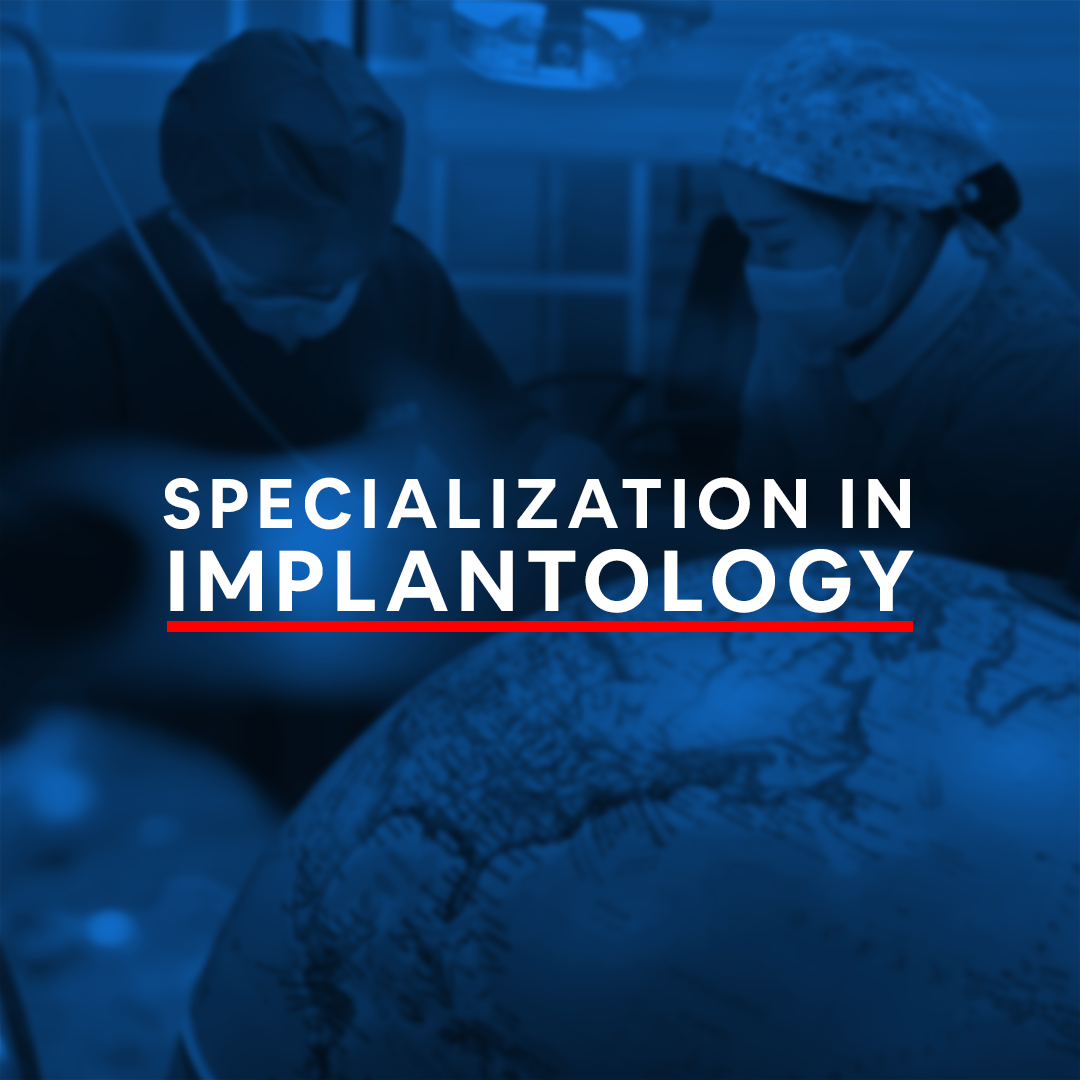 SPECIALIZATION IN IMPLANTOLOGY (MEC/CFO)
Approved by the Brazilian Education Ministry (MEC) and the Federal Council of Dentistry (CFO). CFO order No. 590/2006
Course Objectives

This course aims to prepare the surgeon dentist to realize de speciality of implantology working out the diverse situations of modern implantology, with emphasis on preparing the student to the surgical clinic and clinic of prostheses, providing knowledge based on scientific and technical concepts. Transmit competence to obtain a correct diagnosis, to establish a treatment plan and to use a variety of surgical techniques that allow after tissue repairing (osseointegration) the rehabilitation appropriated to each patient, restoring the function and aesthetics.

Certification

Expert in Implantology, by the University Centre FUNVIC;
Recognized by Brazilian Education Ministry;
Recognized by Brazilian Federal Council of Dentistry.

Coordinator
Luís Otavio Palhari, MSc
Expert in Implantology;
Masters in Implantology.

Professors of Specific Subjects
Luís Otávio Palhari, MSc.
Monalisa Moreira da Silva, Exp.
Modules Monthly
Theory
Laboratory Practice
Clinical Practice
Total of 25 modules
Number of Hours
400 hours surgical
300 hours prosthetic
100 hours specific theoretical
100 hours related theory
100 hours guided studies (Literature review, Work, Seminars, Articles, Poster and Monograph)
Total of 1,000 hours
General Information
Vacancies: 12;
Criteria for Selection: Curriculum Review and Interview;
Frequency: Monthly;
Duration: 25 months.
Contacts
Coordinator: Luís Otávio Palhari, MSc.
Claudemir de Carvalho, Dr. - Coordination of Research, Post Graduation and Extension
Phone: (+55 12) 3648-8323 - Ext.: 227
Office hours: 07:30 am to 12:00 pm and 01:00 pm to 04:00 pm (Brazilian Time Zone: UTC -03:00)
Summary of program content
History of Implantology;
Concepts of Osseointegration;
Implantodontic Planning;
Biomechanics;
Implantodontic Surgical Technique;
Models of implants and their applications;
Techniques of bone grafting;
Advanced surgeries;
Immediate loading;
Cosmetic surgery for Implantology of connective tissue;
Concepts and Planning of Prostheses on Implants;
Types of impression and their components;
Occlusion in Implantology;
RTG and ROG;
PRP - Plasma rich in platelets;
Bone Reconstruction Intra and Extra Oral;
Orthodontic Implants;
Periimplantits and their treatments;
Preservation.